Brooklyn We Back again
What up er'body
This is a formal announcement of the second coming of
BROOKLYN WE BACK
, a resurrection of the most sexually gratifying radio experience any one has ever had on record to this date. Broadcasted from the midly religiously affiliated Fairfield University radio, the higher-ups soon realized that we were able to enduce female (and often male) orgasms simply through the power of our voices. Needless to say, they pulled the plug because they couldn't handle our truth.
It's been a full year since
BROOKLYN WE BACK
caused the simultaneous creaming of every female's underoos in Fairfield County, but this Tuesday, appropriately scheduled on the same day as the celebration of our nation's independence,
BROOKLYN WE BACK
is actually back. We are working on a deal with the water and laundry detergent companies because of the record increase in use of washing machines right after our shows, so we should be really rich really soon.
Be a part of history this Tuesday, before the decidely unsatisfying display of explosions that is the local fireworks disappoint your patriot expectations, let
Brooklyn We Back
and our amazing array of surprise guests and thinly veiled messages of revolution take you on a thrill ride that our forefathers would be proud of.
TUESDAY JULY 4th from 6-8pm on 88.5FM or streamed live on www.wvof.org
This one links to our BWB blog

And, be the coolest kid on myspace - become friends with your favorite local DJ's (well, next to WEBE 108's StormN Norman, that is) on myspace by clicking this awesome Jew-made banner created through Adam's fear of our wrath.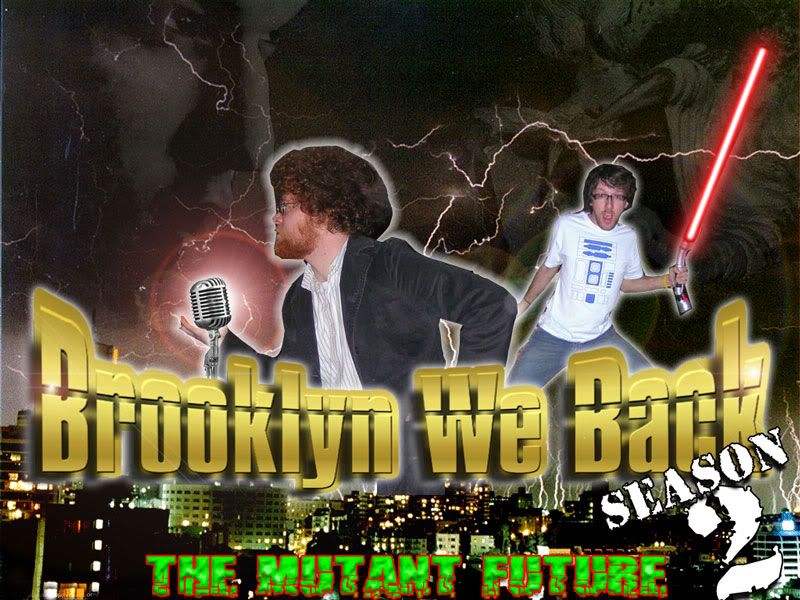 Also, you can call in the show and make fun of us, ask us relationship advice or request songs - 254-4111. Please do.

-Jordan AKA DJ Delicious